SIGN-UPS ARE CLOSED! Be sure to check out the hop when it begins on Novem­ber 27th
Come Sign up for Win­ner Won­der­land.  Win­ner Won­der­land is being hosted by Tak­ing Time for Mommy, Put A Lit­tle Umbrella in Your Drink, And The Lit­tle Ones Too, and It's a Mom's World. It runs from Novem­ber 27th until Decem­ber 4th
What Are The Rules?
Each and every blog par­tic­i­pat­ing in Win­ner Won­der­land is required to:
Have your post

LIVE

by mid­night East­ern Time on Novem­ber 26. If the post is not live by that time you will be taken out of our "linky" for peo­ple to fol­low. 

Win­ner Won­der­land

will run until 11:59 on Dec.4.
Each blog is respon­si­ble for acquir­ing their own give­away pack­age either by self fund­ing or by find­ing their own spon­sors.  If using spon­sors we rec­om­mend you add to your post that you are not respon­si­ble for the prizes.  Each blog is respon­si­ble for pro­mot­ing their sponsors.
We would like you to dis­play the

Win­ner Won­der­land

but­ton in a promi­nent place on your blog from

NOW

until Dec 5
Accept a Face­book group invite that will keep you up to date with every­thing

Win­ner Won­der­land

related. Only con­firmed mem­bers will receive an invite.
Keep your

Win­ner Won­der­land

give­away post at the

TOP

of your blog for the dura­tion of the blog hop.
We pre­fer Raf­fle­copter entries but if not then please make it easy. Either leave a com­ment or fol­low via

GFC

for the manda­tory entry please.
Please turn

OFF

Captcha or Word Ver­i­fi­ca­tion dur­ing the entire dura­tion of

Win­ner Won­der­land

.
Draw win­ners using a com­pletely ran­dom draw (random.org is a free ser­vice that does this) or using Raf­fle­copter no later than 48 hours after the event has closed. We will pro­vide a spread­sheet for you to add your win­ner to.  We will announce all win­ners on the Time4Mommy Community.
Please use the hash­tag #win­ner­won­der­land in your tweets and your prizes will be retweeted.
If you do not abide by this you will not be allowed to par­tic­i­pate in a future event.
How Do I Join? Glad you Asked…
Fill out THIS FORM to join the group and we will send you an e-mail with the infor­ma­tion. There is no fee to join the hop. We do request that your prize pack­age is worth at least $25. Prizes over $100 will be noted. It is lim­ited to 100 blogs so enter as early as you can! If you have any ques­tions, feel free to con­tact me (on the right of the page) and I will assist you!
What's the But­ton Code?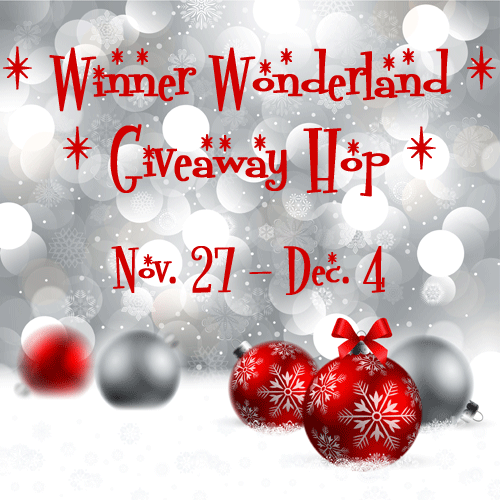 Want To Spon­sor A Prize?

Fan­tas­tic! I am putting together a fab­u­lous prize pack­age! If you would like to be a fea­tured spon­sor for my give­away please con­tact me for more information!